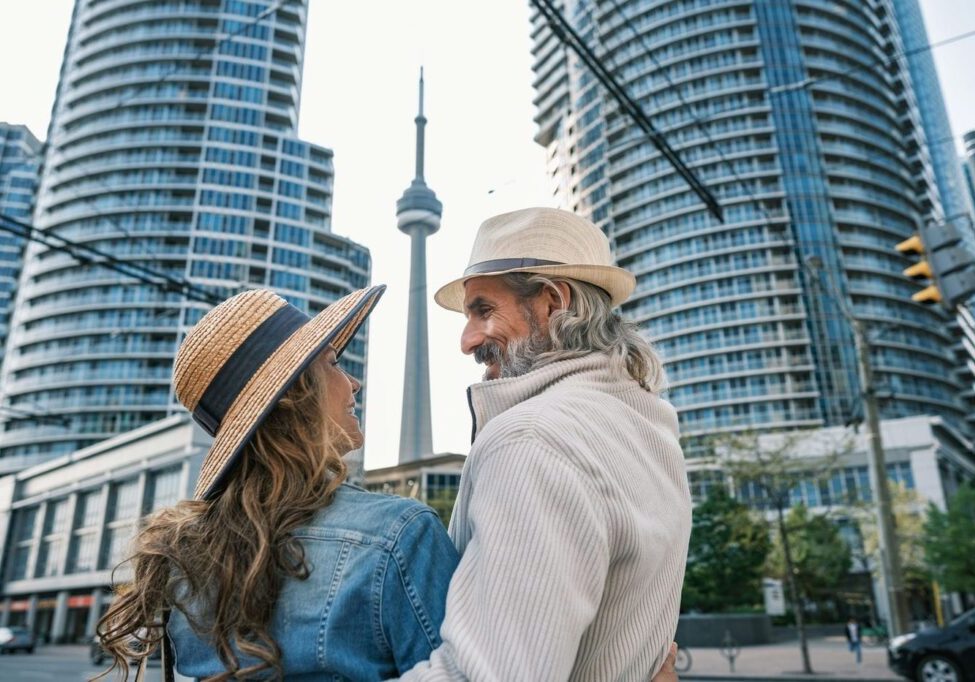 After exchanging vows, perhaps at the iconic Toronto City Hall Wedding Chambers, the next exciting chapter for couples and their guests is to indulge in Toronto's vibrant offerings. Whether you're looking for a quiet spot to savor exquisite cuisine, keen to absorb the city's rich tapestry of sights, or scouting for a venue to hold a quaint reception, Toronto has you covered. Here are some top picks:
Places to Eat
Canoe: Located atop the TD Bank Tower, Canoe offers a panoramic view of the city and Lake Ontario. The cuisine is distinctively Canadian, blending local ingredients to craft culinary masterpieces.
The Distillery Historic District: Step back in time and enjoy the cobblestone streets lined with unique eateries. Whether you fancy artisanal cheeses or crave handcrafted chocolates, there's something for everyone.
St. Lawrence Market: Celebrate your day with flavors from one of the world's best markets. From gourmet cheeses to freshly baked pastries, your taste buds are in for a treat.
Sightseeing in Toronto:
CN Tower: Elevate your post-wedding adventures with a trip to one of the tallest freestanding structures in the world. The Edge Walk is for thrill-seekers, while others can enjoy the skyline from the observation deck.
Royal Ontario Museum (ROM): Dive into art, culture, and natural history. Perfect for couples who appreciate a touch of the eclectic and historical post-ceremony.
Toronto Islands: A short ferry ride from the mainland, the Islands offer scenic views, romantic walks, and a serene escape from the city buzz.
Venues for a Small Reception:
The Gladstone Hotel: With its vintage charm and art-infused ambiance, it's a perfect spot for an intimate gathering.
The Chase: Nestled in the heart of downtown, this rooftop haven provides a luxurious backdrop for a small reception. Its seafood and oyster offerings are unparalleled.
Archeo: Located in the Distillery District, Archeo combines rustic elegance with a rich history, making it ideal for a memorable post-wedding soiree.
Making the Most of Your Day
Your wedding day, steeped in love and commitment, deserves a continuation of joy and exploration. Whether it's the culinary delights, iconic landmarks, or cozy reception venues, Toronto unfolds as a treasure trove of experiences waiting to be discovered. Dive in and celebrate your union in true Torontonian style!